Two neighbouring Norfolk seaside communities, both vulnerable to storms, are getting new sea defences - but while Scratby's are costing £600,000, Hemsby is collecting old Christmas trees to shore up its sand dunes.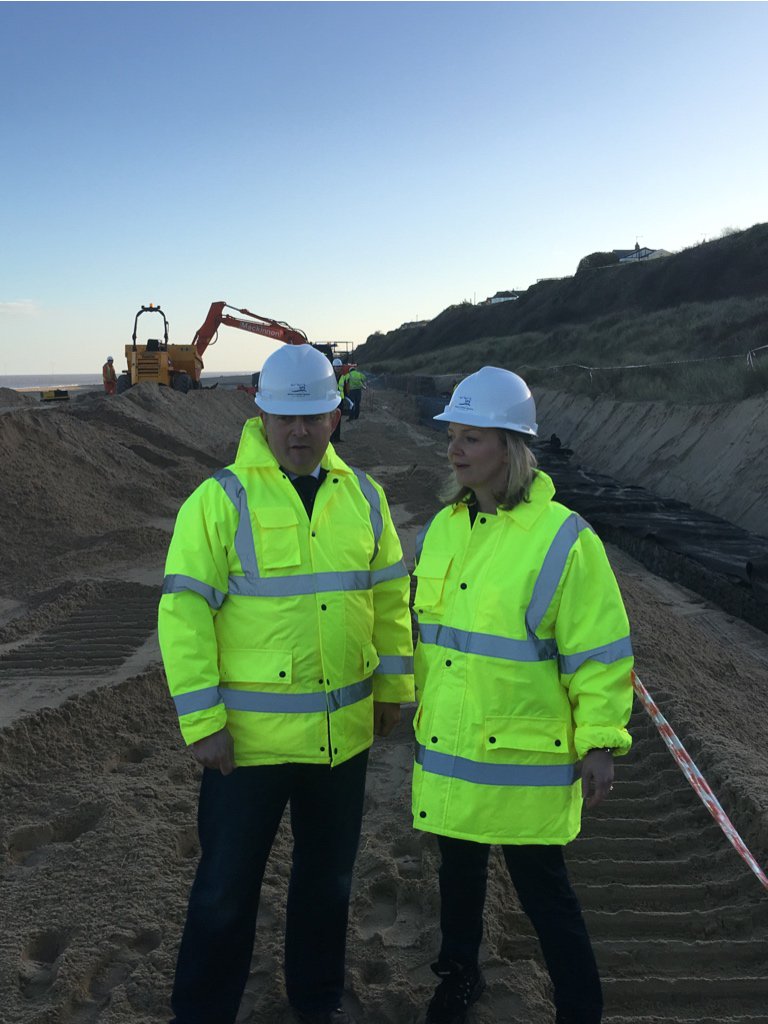 Brandon Lewis Housing Minister and Elisabeth Truss Environment Secretary on the Beach at Scratby
Last Friday, the Environment Secretary and South West Norfolk MP, Liz Truss, paid a visit to the Scratby scheme.
She said she had been speaking to the Great Yarmouth MP, Brandon Lewis, about what could be done to protect Hemsby.
In December lasts year the government ,also gave Seventy-seven projects £3 million coastal revival funding.
A further £3.3 million was announced for Tadcaster bridges destroyed in recent flooding .David Cameron had previously given a package of more than £40m to rebuild and improve flood defences in the aftermath of Storm Eva.
UK Gov is are already spending £280m over the next 6 years to protect thousands of houses from flooding in Yorkshire as part of a £2.3bn investment to protect 300,000 houses across the country.