Estate agency valuations – flattery will get you nowhere


Russell Quirk property expert asks if unrealistic estate agency valuations are contributing to the industry's bad reputation.


High profile online estate agency eMoov claims vendors in London have spent £861.5m on traditional estate agents' fees in 2015.
Ocean Colour Scene - Lining Your Pockets...
eMoov says high street agents are "lining the pockets of their designer suits," of "cashing in big time" and charging "a stifling amount of money to sell a property."
"It's no secret that high street agents are cashing in big time through commission based fees and, thanks to the inflated price of London property, nowhere more so than the capital" says Russell Quirk, eMoov founder and chief executive.
"The commission based fee structure is as outdated as other high street practices - such as sole agency agreements. A house is a house whether it's built in London or Lancashire and some may argue that, because of the nature of the market and demand for London property, selling in the capital actually requires less work than elsewhere" .
"Had London's 108,891 transactions sold through eMoov, we could have saved the capital £796.7m in high street fees" he says, adding: "The mind boggles as to how much money they [high street agents] are actually making."

Something has always surprised me about the relationship that the consumer has with estate agents.


It's generally accepted that the British public rank estate agents alongside timeshare salespeople and those guys that you still occasionally see on Westminster Bridge playing a game where tourists are encouraged to 'Find The Lady'.
Find the lady
Estate agents, rightly or wrongly, are mistrusted. They are seen as working in their own best interests as opposed to that of their client who, in fact, they have not just a moral obligation to consider first but also a legal one under the Estate Agents Act 1979.

There are stories and experiences abound of offers being held back in favour of lower bids from potential buyers that the agent may already know, or from buyers that have committed to arrange their mortgage through the agent; a lucrative side-line for many property firms. Or, instances where buyers have been misled on the benefits or condition of a home when enthusing a purchaser that is within their sights…

Or it may just be that customer experience has previously been lousy around the way an agent has dealt with calling back when promised; sending emails; and chasing a sale through promptly. This charge is pretty usual within the sector.
estate agents rightly or wrongly mistrusted
For a variety of reasons, they're up there with traffic wardens, bouncers and motorcycle couriers in competing for the most reviled top-spot

But despite the suspicion with which the UK homeowner views estate agents, we do seem to trust them when it comes to one thing. One thing that is ironically, the most important factor when selling your property… asking price.

I reckon I've listed and sold thousands of homes in my 17 years in the property industry. And in just about all of those cases the seller has asked for an indication of value.
Quirk Sold The Belsize Park home of comedian couple David Mitchell [pictured] and Victoria Coren 2 months ago, low cost does not mean poor quality or cheap tricks.


Whilst I can count on one hand the number of times that I have been chastised for placing a valuation on a property that is too high, in contrast there have been hundreds upon hundreds of instances where a potential client has suggested that my good-

faith approximation is lower than their expectation and always in spite of my comparable evidence clearly demonstrating reality being on my side.

Homesellers, understandably perhaps, believe that their particular property is the best, the most valuable and the most desirable in the vicinity. And guess what… estate agents may just take advantage of that.

So when you, the vendor, are in the process of choosing an agent, the most slippery in the profession will pander to your emotions and simply exaggerate their evaluation in order to flatter you into instructing them over and above a competitor. And, oddly, this is where you, Mr and Ms Public, suddenly agree wholeheartedly with your new friend, acquiescing effervescently because it suits you to believe what they tell you. You guzzle the valuation Kool Aid.

Recent research that we've conducted via Zoopla Pro has shown that during 2015 the average UK estate agent sells just 59% of the homes that they list for sale. In other words they fail to sell 41%.
ZooplaPro

Now sometimes, of course, sellers change their minds and withdraw from the market. But many of these failures are because the asking price is too high and the market is simply saying 'no'. Buyers have access to the internet too, you know.

This disconnect is fuelled by estate agents over-pricing on purpose.

It's no wonder so many homes stick on the market (Rightmove currently has 600,000 unsold properties listed) and that it takes over two months to sell (Rightmove: 65 days), although some agents are better than that… (wink, wink)

Far be it from me to further enhance the distrust felt for my property industry peers. But, honestly, if the valuation you are provided by an estate agent seems too good to be true, it's safe to assume that it's exactly that.

Seller beware.!
It's the easiest job in the world," Quirk said. "And answering the phone and being professional is not worth a £6,000 fee."
The startup founder & father-of-three explained that "being economical with the actualite" about how many buyers are interested in a property to drive up offer prices, or over-valuing a home in order to secure a listing – perceived to be the trademarks of the industry – are a result of over-inflated transaction fees.
"The stakes are so high, it encourages agents to be economical with the truth, creating this wide-boy image and encouraging things to go wrong," he said.
Significantly cheaper than the big property companies, eMoov employees don't need to "deceive, fib and fight," said Quirk, who comes from a long line of property agents.
eMoov rose from the ashes of the last housing market meltdown after Quirk's traditional, five-branch estate agency collapsed.
"I should have learnt my lesson," he said, having watched his father fail to save his grandfather's 900-branch estate agent operation.
"When the recession hit, I was caught out. Like most independent estate agents, we lived month to month and money was spent on fast cars and number plates."
Collapsing transaction levels could not sustain the £60,000-a-month wage bill, the office rents or business rates, so in 2009 Quirk had to let a third of his staff go and returned to doing visits and valuations himself.
Eventually Quirk consolidated his last two offices, selling off one, which put £25,000 in his pocket to turn his "lightbulb moment" into reality.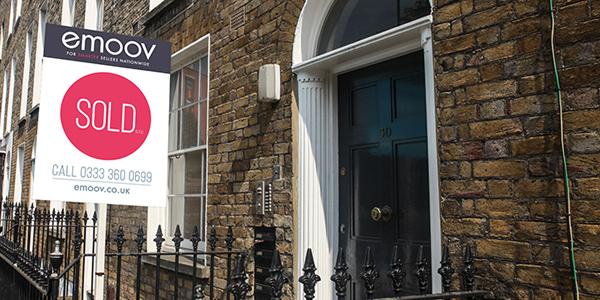 How BlockChain may solve fraud in Real Estate property industry #CRE
New head of development joins leading online estate agency easyProperty + launching #CRE auction
purplebricks.com CEO > the truth is, we're only just getting started by Michael Bruce CEO,London Stock Exchange Float
Award winning property professional to get University honour
UK house prices rose 9.5% in 2015, says Halifax
Yopa your online estate agent goes national their with advertising campaign
2016 year of Tech start Future is VERY BRIGHT from London to New York
Planning applications,new homes+ Housing Bill Update videos